Every building should be Healthy,
Comfortable, Safe, Durable and Efficient.
Stetten Home Services is a locally owned handyman company serving the Triangle, Triad, and Wilmington areas of North Carolina.
The Earth is a beautiful place and we want to help keep it this way.
We help people save by reducing energy waste and providing expert consultation.
We believe solving moisture problems is even more important than saving energy.
We intervene when houses do anything but make people healthy, happy, safe.
Building a new building takes enormous amounts of energy. If you are lucky, your home was carefully planned and constructed to be enjoyable, durable, efficient, and problem free. With regular maintenance, a building should stand proud for hundreds of years.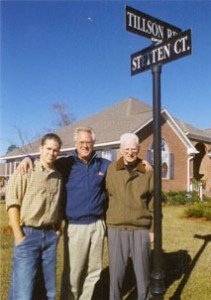 Sadly, most of the people visiting this site are living in uncomfortable and inefficient homes. We want you to call us now! The sooner you get an audit, the sooner you'll get your home weatherized, and the sooner you'll be PAID BACK!
Improve our world by improving the way your family uses energy. Motivate, and tackle your costs now!
We do the best we can while keeping our overhead to a bare minimum so that our customers can receive an unbeatable price, for an exceptional service.