Air-Flow-Basics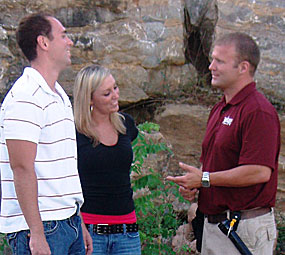 These simple concepts will allow you to understand how your home uses energy to increase comfort.
Air-Flow Basics
A hole and a driving force are needed for a building to leak.
A driving force can be anything…. Wind, Heat, Fans, Clothes Dryer, Dirty Filter, etc…
Air leaks through the hole of least resistance.
If some air exits the building, an equal amount enters elsewhere.
The Stack Effect is natural. Warm air rises and cool air falls.
Air moves towards a place of lower pressure.
Air carries things: Hot/Cold, Wet/Dry, Birds/Planes, Pollutants/Toxins
Heat Loss: Convection, Radiation, Conduction
Convection happens when there is gas/air between surfaces of different temp/pressure.
Radiation happens when there is a direct line of site between two surfaces.
Conduction happens when two sides of the same solid object have different temperatures.
So …
The more air-tight a building, the better we can control the temp/RH%. Once we have an airtight space, insulation surrounds it, and additional layers/boundaries may be used to strategically protect against unwanted Convection, Radiation and Conduction.