Adjustable House-Air Drying Mechanism (for sealed crawlspaces)
This method is our 3rd choice. Various options are provided in the NC sealed crawlspace code for how to provide a Drying.
1st Choice) Adjustable Supply-Air Drying Mechanism on existing crawlspace plenum or distribution box.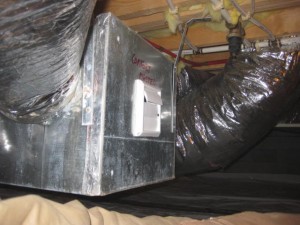 2nd Choice) Adjustable Supply-Air Drying Mechanism "chased down" from the attic or interior duct-work. aka DUCTED DRYING MECHANISM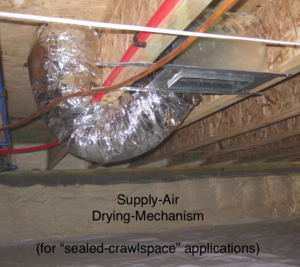 3rd Choice) Adjustable House-Air Drying Mechanism utilizing a 4″ booster fan and a fan controller.
SHOWN BELOW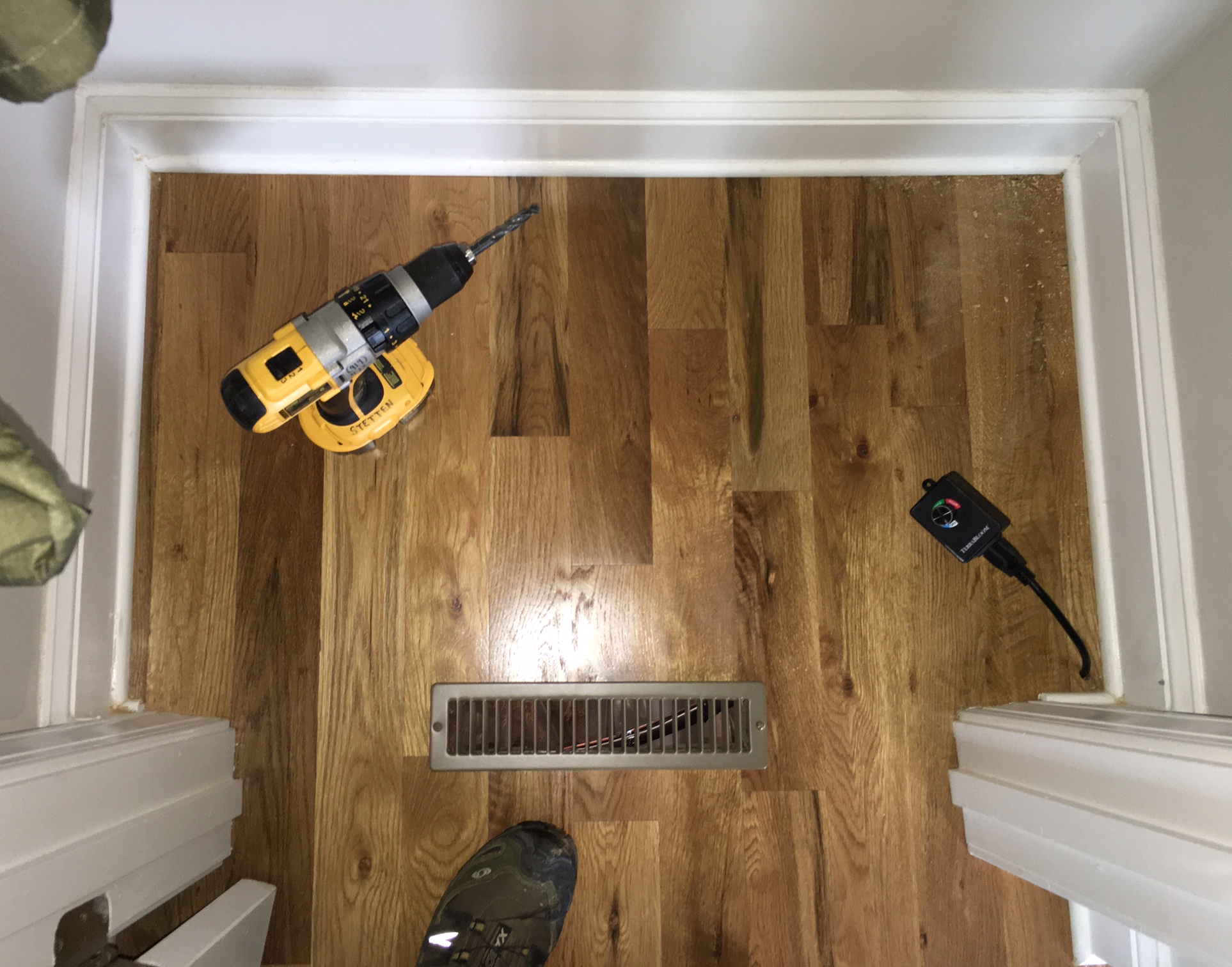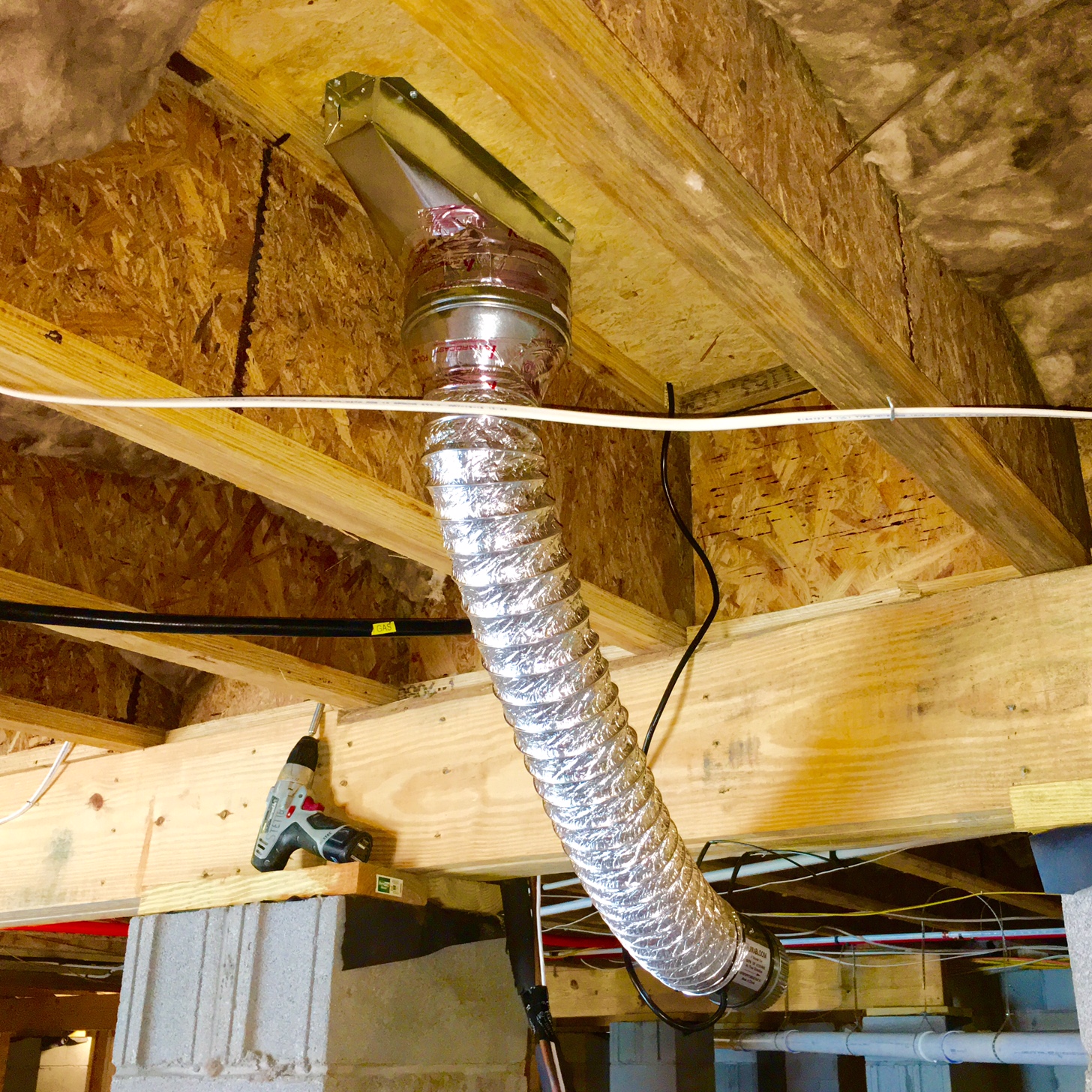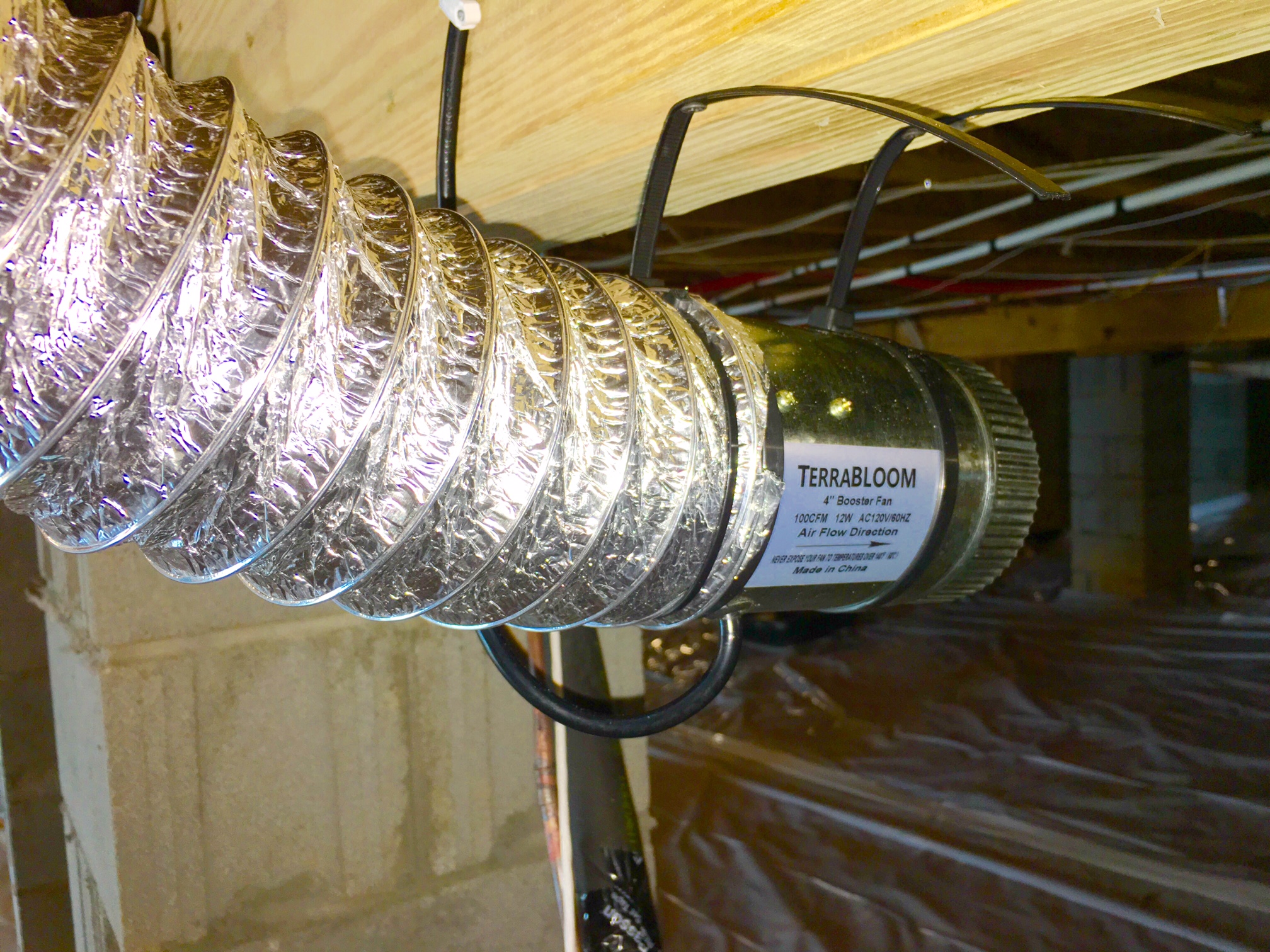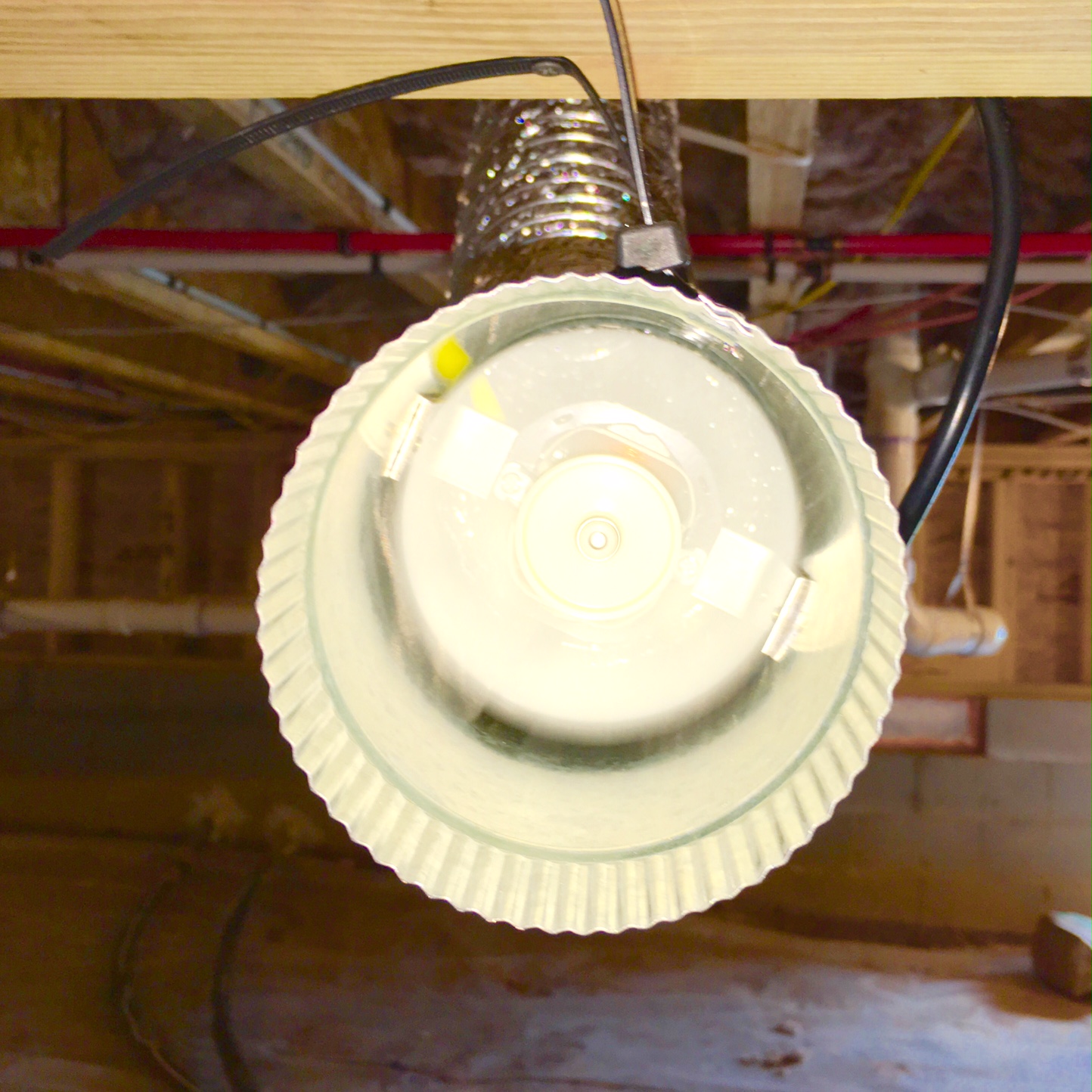 6″ Adjustable House-Air Booster-Fan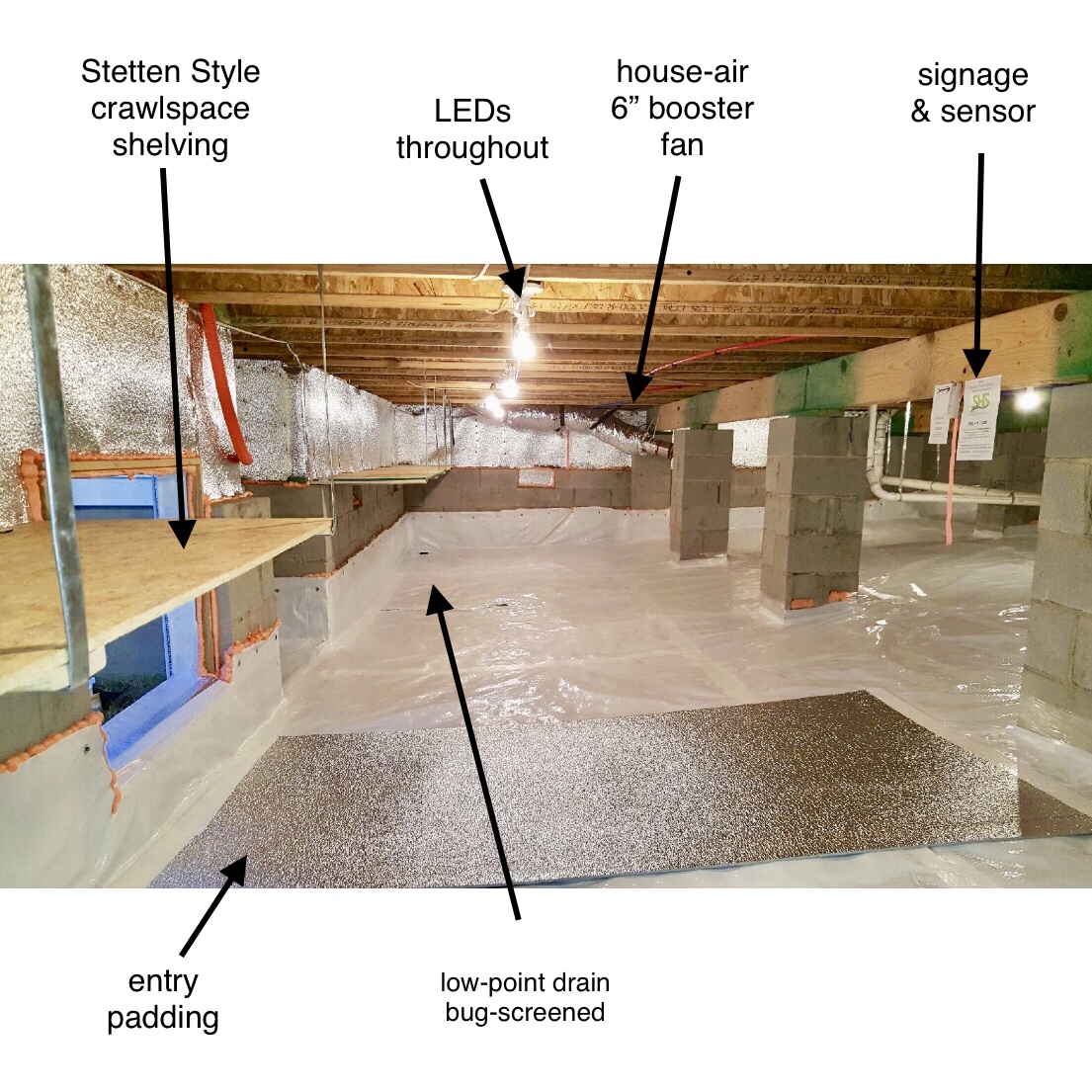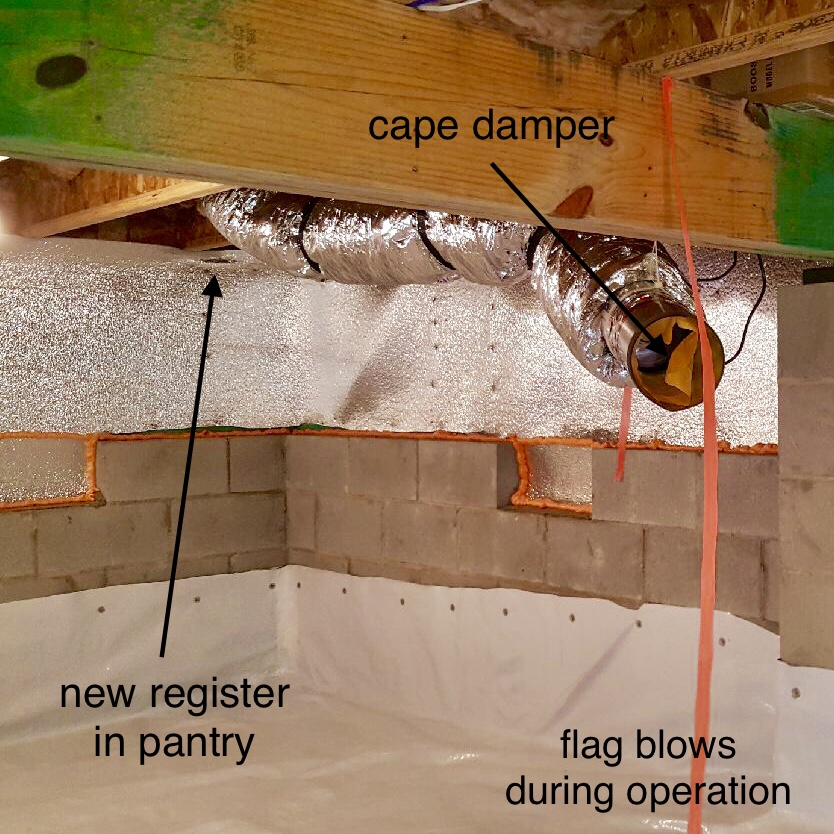 This client was awesome, wanted the air to come from the near area by the always cold area in their breakfast nook, / kitchen… right under this location was an exterior outlet and we tapped right into that circuit from the back of the box! This is a brand new home on a vented crawlspace foundation with zero HVAC in it. Both of the air-handlers are crammed into the attic. In need of a "Drying Mechanism" (for the sealed crawlspace) we utilized the "House-Air-Fan".
If we had been allowed to alter the HVAC during construction of this home we would have run an insulated 6″ flex-duct down from the attic, see this: https://energyhandyman.com/knowledge-library/adjustable-drying-mechanism/
…or better yet we would have installed an air-handler(or both) in this crawlspace because there is plenty of room for it and it would have performed better, lasted longer, and the condensate drain would be below the living space.
The above controller was initially powered via extension cord. You can choose OFF, and as low as 50CFM to as high as 100CFM. An outlet was added later.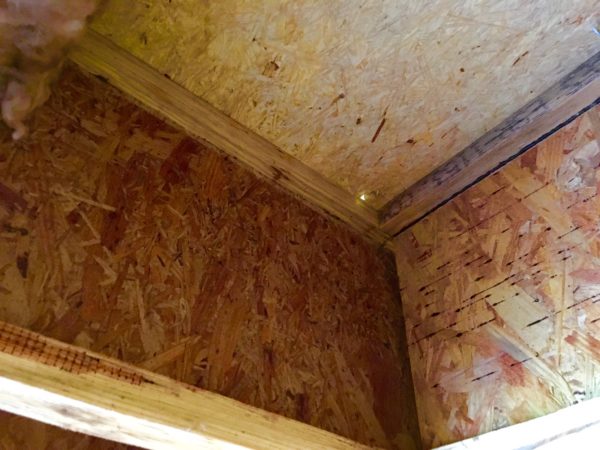 All you need is a hole and a flashlight.
We installed it this way to limit the noise associated with this system.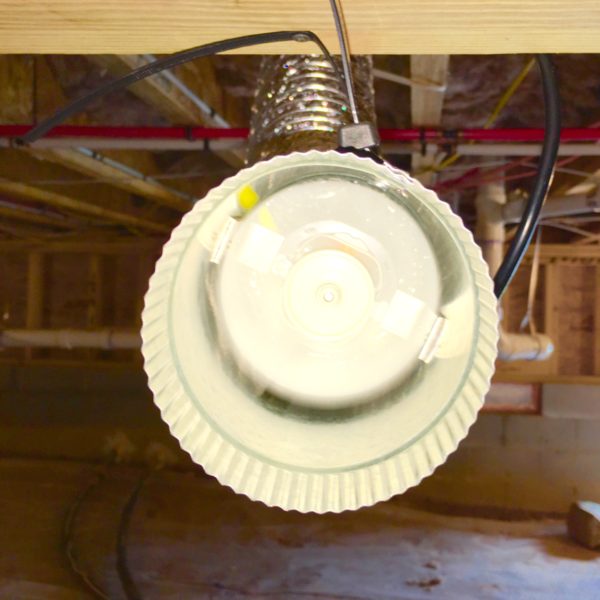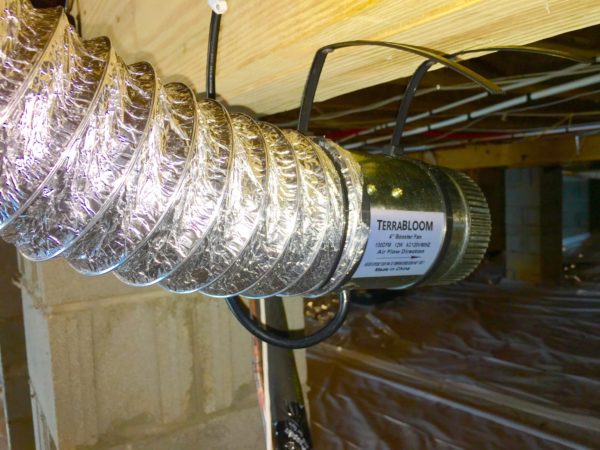 This fan comes with a nice little controller that allows you to choose OFF or anywhere from 50CFM to 100CFM. The dedicated outlet must be installed almost directly above the fan to reach.