McDuffee
Now that we have completed the Attic and Crawlspace weatherization we are moving on to replacing the HVAC, and installing an Ideal Plumbing Manifold.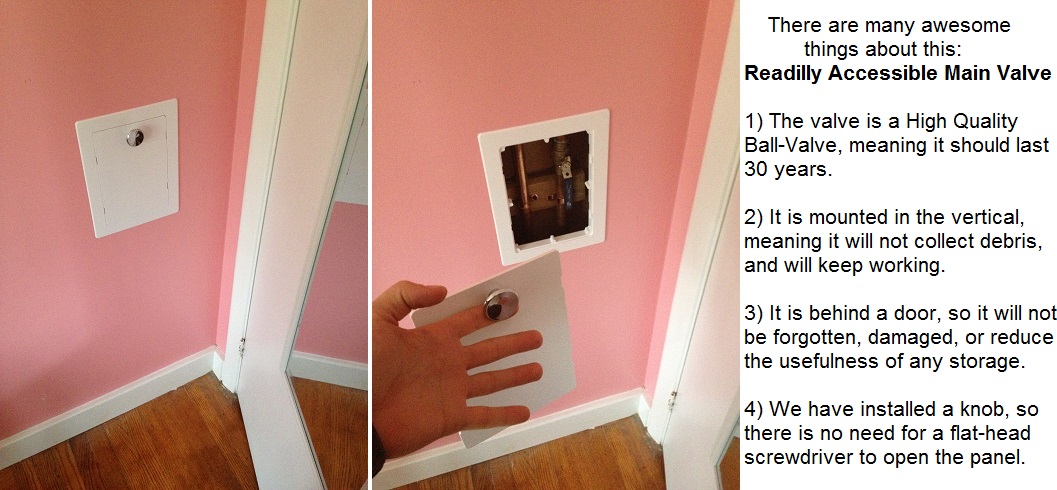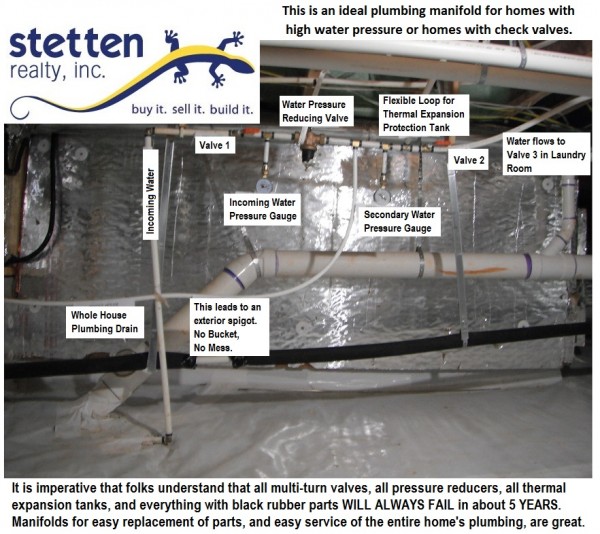 I include this ( above) photo because your water service comes through the ground, and your home is piped with PEX. However, maybe these two images will also help you understand what and why and how we do what we do to protect homes from plumbing casualty claims.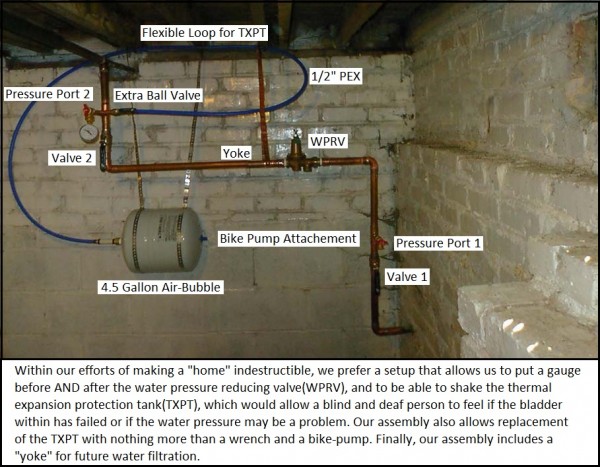 1204 Harp St. is plain horrible given that you have to crawl from the right-rear, around an enormous duct system, clockwise, to the left-front to get to all the valves located roughly beneath the coat closet. All of these features need to be moved into the mechanical closet, or within 3 feet of the crawlspace door.
no images were found
no images were found
no images were found
no images were found
no images were found
In the long-term, we need to move towards a foundation water-proofing strategy that resolves a basic issue of community planning. There are too many roads and roofs and impervious surfaces in this community to expect the narrow pieces of pervious surfaces around these homes to absorb the rain water or to shed the rain water.